The bare bones of the app was complicated and needed detailed research. By compiling functionality examples from inside and outside the world of games I was able to determine exactly what was needed and what content we could omit.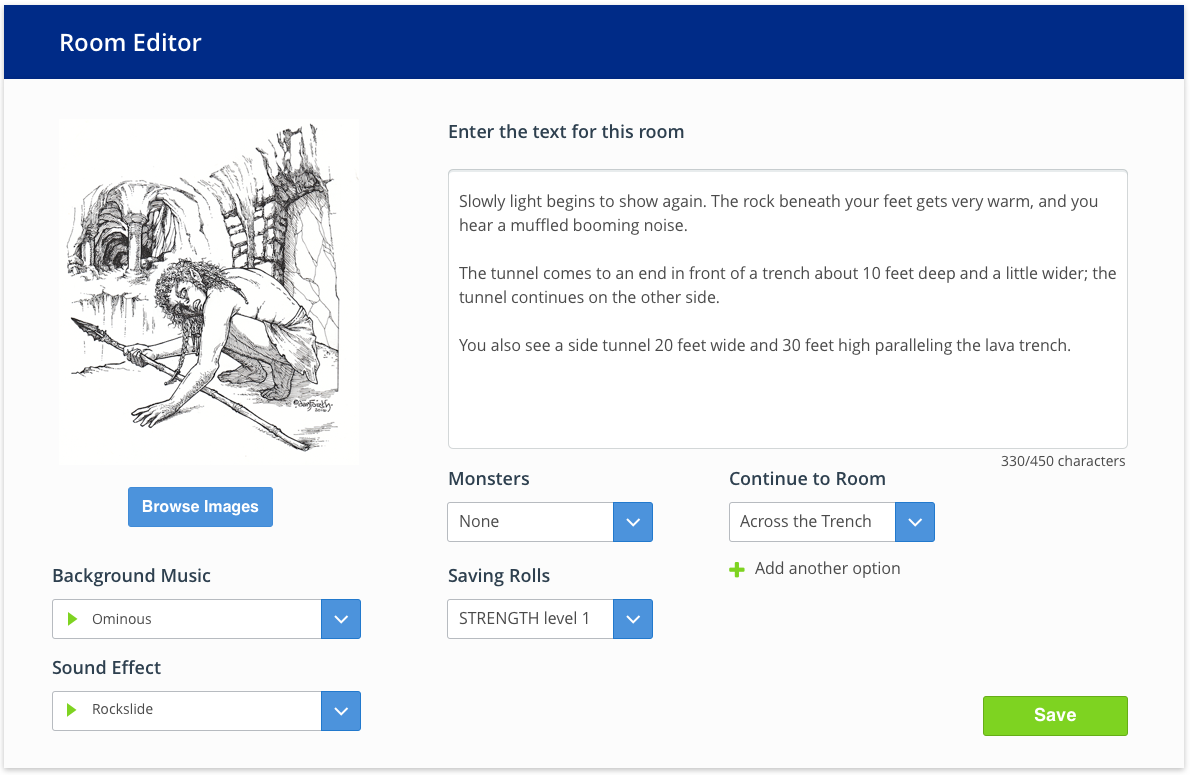 An example of the final screen, here a user could make a 'room' or step in their adventure. They are able to choose sound effects, music, images, and perils or rewards.
The story board view gave users a visual representation of how their story would flow together.
This view allowed users to be storytellers with complex flows and detailed narratives.
A final look at the storyboard view. The various steps can be seen represented in the lefthand sidebar as well as the flow chart on the right.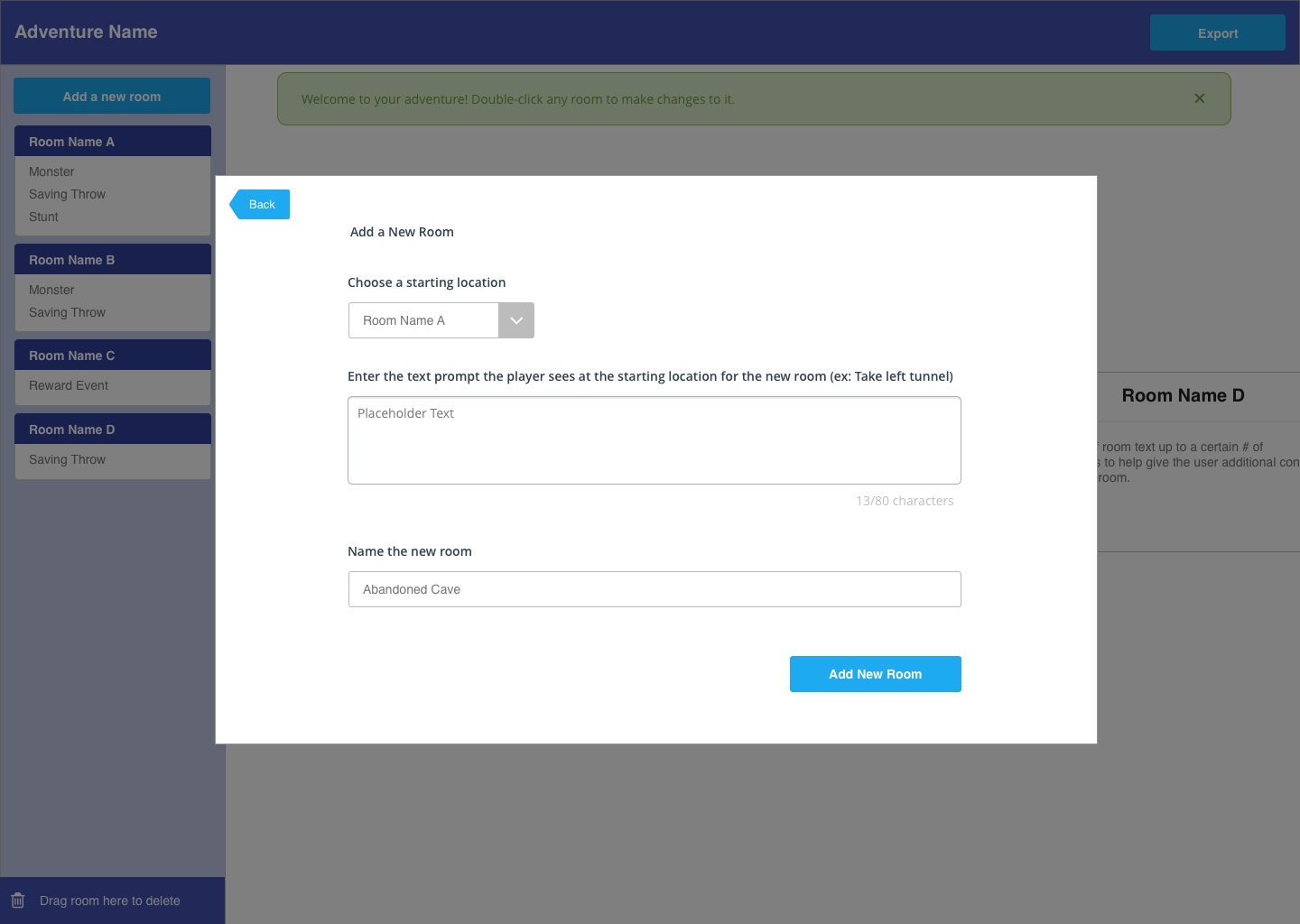 Adding a new step in the story needed to be easy, as the demo for the game would be shown during a busy convention. I took the basic elements of the Room editor and compiled them into a single modal.