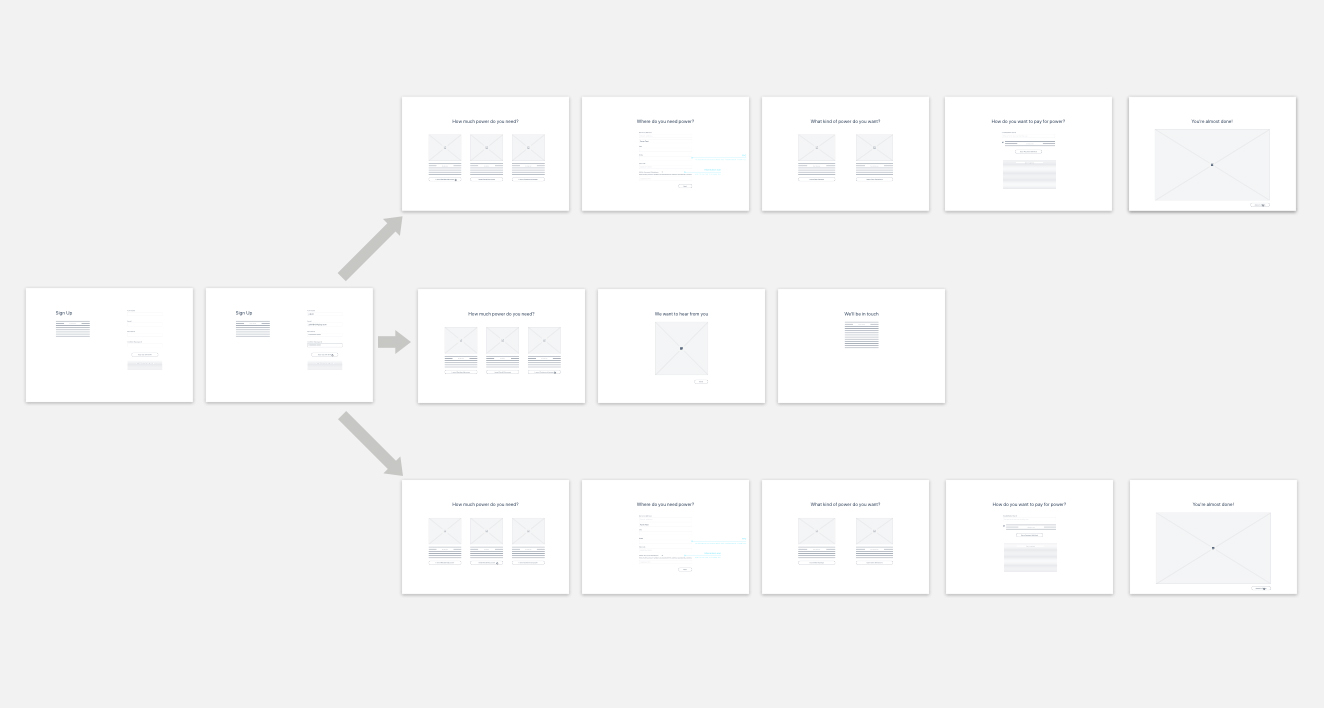 Here is an example of the three routes a user could take in the sign up flow.
On the address entry form I was able to combine 3 screens into 1 step.By having the user's address verified in real time, no confirmation screen was needed.
The biggest place of friction was in the Utility Number capture field as it required the user to have their utility bill in hand. I chose to dedicate an entire screen to this as it allowed for room to help users find their number without uneccesary visual clutter.
Here is an example of the final result. The breadcrumb navigation allowed users to go back and forth in the flow without losing their progress.